Good-bye sweet girl.
These are the words that were silently spoken by my heart this morning as I watched my daughter leave for school.
I stood there, from our front door, watching her walk away.  I couldn't take my eyes off of her.  The chilly air kissed my face and my bare feet were planted on the cold, wet concrete steps.  My heart felt like it was stuck in my throat and tears, like prisoners, tried escaping down my cheek.  All at once it felt like a decade had passed me by in the blink of an eye.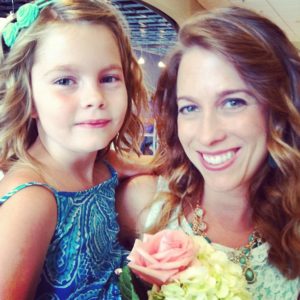 Today my baby is 10.
I remember the days, they don't seem all that long ago now, when I would find myself dreaming of a time when my kids would be more independent.  I remember anticipating the days where all three of my children would be able to feed themselves, get dressed on their own, and do basic hygiene without any help from their mama.  And I realize, a little despairingly now, that my dreams have come true.