I had been waiting to get my hands on a new book on my Kindle for a while.  Finally a night with no prior engagements. I grabbed my blankets and drew them up close to my chin and started in.  I had only gotten about halfway through the first page when my husband, who was starting a new book himself, started laughing. I began again and got to about the same point in my book when my husband starts laughing again, quite hysterically. By this point my curiosity was getting the better of me so I turned off my [easyazon-link asin="B005890G8Y"]Kindle[/easyazon-link] and asked him to read me a little bit from his book.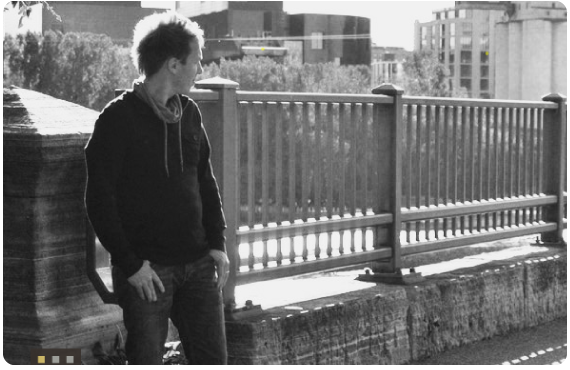 I guess you could say I was pretty much hooked after the first sentence of chapter one where the author, Peter Haas, starts off with this: "The first time I ever cussed into a church microphone was right after I became a youth pastor."  
Maybe it was because my husband & I had served as youth pastors for several years in northern Minnesota ourselves and it brought on a rush of memories.  Maybe it was the candor in his sharing.  Perhaps it was just that I knew his book was going to elicit a few good laughs from me.  I hold in high regard anyone who has a great sense of humor.  Whatever the reason, the next morning I snagged the book from my husband's bedside table & spent the rest of the day devouring it. And that's how I spent my day, reading from cover to cover, Peter Haas's new book, Pharisectomy.
[easyazon-image-link asin="1936699443″ alt="Pharisectomy: How to Joyfully Remove Your Inner Pharisee and other Religiously Transmitted Diseases" src="http://ecx.images-amazon.com/images/I/5170mNl0bOL._SL160_.jpg" align="left" width="107″ height="160″][easyazon-link asin="1936699443″]Pharisectomy: How to Joyfully Remove Your Inner Pharisee and other Religiously Transmitted Diseases[/easyazon-link] Now I'll tell you right now that there will be some people who won't even pick this book up because of the title.  After all, who wants to be associated with the idea of needing to have your inner Pharisee surgically removed?  And unfortunately, the people who probably need this book the most are likely to be the same people who believe they have no need for it.  Someone perhaps like me.  A Christian who has been raised in the church her entire life.  A bible college graduate.  A pastor's wife.  But the theme and premise of this book was something that had been stirring in my heart over the last few months. I had experienced some subtle nudgings and even a few  harsh pokes from the Holy Spirit over the last couple months while reading another amazing book, [easyazon-link asin="0736916393″]Grace Walk: What You've Always Wanted in the Christian Life[/easyazon-link], by Steve McVey. [easyazon-image-link asin="0736916393″ alt="Grace Walk: What You've Always Wanted in the Christian Life" src="http://ecx.images-amazon.com/images/I/51Zroseb3EL._SL160_.jpg" align="right" width="103″ height="160″] I had been slowly learning, perhaps relearning, a very important lesson.  Law means that I do something for God while grace means that God does something for me.  And I was learning that the approach I was embracing was having a direct result on the joy I was experiencing in my journey with Him.
You see there are two very different approaches we can take towards God's Law. There is the legalistic approach and then there's the grace-driven approach.  The first, the legalistic approach, occurs when we obey God's Moral Law in order to earn God's love and attain God's righteousness.  This pharisaical approach is the epitome of legalism. The other option, the grace-driven approach, occurs when we understand God's free gift of grace.  Understanding this approach will cause us to realize that our righteousness has nothing to do with our behavior.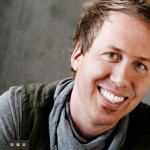 The author, Peter Haas says this, "The difference between a Pharisee and a Christian is not that one teaches the Law and the other doesn't.  Rather, the difference is in how the Law is taught and the motives that drive our obedience to the Law." And so for many of us who have been in church for a while, it can become easy to neglect the subtle nuances between whether our works are deriving from a place of  "I have to" or "I get to."  I love how the author sums it up like this, "In Christ, faith is our only obligation; the rest of God's Law is celebration."
In the fourth chapter of his book, titled, "Checkbook Christianity", Haas talks about the idea of people being like checking accounts.  His point is that you've got to make "deposits" in people before you can make "withdrawls."  By making deposits into people's lives we earn the right to teach truth.  Without this "love deposit" our truth can actually cause rebellion in a person.  Haas says, "Truth was never meant to be delivered outside of the context of a loving community." Speaking truth is easy, earning the right to speak truth takes time and effort.
In his chapter titled "Christians vs. Children of God", Haas lists 3 cautions in remaining healthy followers of Christ. Caution #1: If you judge based on format or style instead of fruitfulness, you'll miss God. Caution #2: When you judge, you become isolated from the grace of God in other people. And lastly, Caution 3#:You can't antagonize & influence at the same time.
One of my favorite chapters of the entire book was Chapter 6 entitled, "The Art of Hedge Making."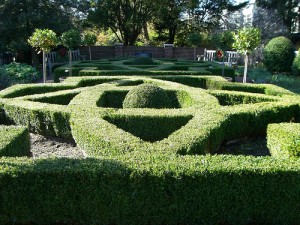 In this chapter the author discusses classic behaviors of a well-meaning legalist.  He starts out the chapter discussing the idea of not all beliefs being equally important.  He does this in a very easy to understand way with his belief continuum.  Basically, the continuum starts with Fundamentals which are the essentials, and then works its way down the chart to Inferences, Speculations, and Opinions which gradually become less and less essential.   Haas brings it all together by stating this, "But, in light of these varying levels of belief, it's important to understand: Every human being has the sinful tendency to take their opinions, inferences, and speculations and pass them off as fundamentals."
The author points out that having boundaries or "hedges" isn't the problem.  The problem occurs when we take and force those personal convictions onto other people.  According to Haas, there are 5 ways that "hedge making" can hurt us.  The first is that it often becomes a substitute to for listening to the Holy Spirit or discerning God's will.  The second, hedge making can cause people to seek God's word less.  Third, it causes your church to become an elitist. Fourth, it causes churches to become a hostile place for skeptics and new believers. And lastly, church becomes the ultimate distraction from God's mission.
In chapters 7 & 8, Haas examines something he refers to as a "pet purpose."  We all have one. A pet purpose is not a bad thing.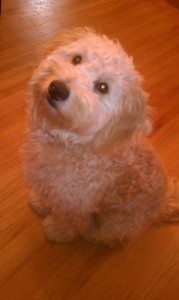 It is essentially a function of the body of Christ that specifically inspires you.  But as Haas states, the problem lies when "Christians or churches get so overcommitted to their pet purpose that they start to define it as more spiritual than others." When this happens our "pet purpose" becomes a "rabid pet purpose."
Haas takes a minute in his book to go over the five main themes to a biblical church.  These themes are taken from the book Purpose Driven Church by Rick Warren.  They include evangelism, fellowship, discipleship, ministry and worship.  If you want to be a healthy, biblical church, then the aim is to develop all five of these themes.
The author ends these two chapters by giving three solutions to helping keep ourselves and our churches effective and free of problems.  The first is that healthy churches create "dog parks."  Secondly, healthy churches avoid church service Christianity.  And the last is healthy churches create an others-oriented culture.
The last chapter delves into the generation gap and how we can bridge that gap in our churches. As Haas states, "There is a direct correlation between the median age of a church and its odds of reaching unchurched people." Research has shown that receptivity to the gospel decreases with age. Studies have also shown that as churches and their leaders age, their odds of both growing and reaching unchurched people decreases. Haas shares his belief that we need to start looking for more anointed young people that we can empower. He believes that these young people will know how to reach their generation better than anyone else.
[easyazon-link asin="1936699443″]Pharisectomy[/easyazon-link] is one of the best books I have read in years. It was thought provoking, informative & witty.  Although my personal journey of learning to remove my inner Pharisee has been a process, I believe it is one that has been God ordained.  No matter where you are in your faith walk, I believe this book will help. It will provide you with insight and a fresh perspective.  And most importantly, it will leave you with a feeling of hope.  Some of Christ's last words are recorded in John 13:34 "A new command I give you: Love one another…By this all men will know that you are my disciples, if you love one another."  We are called to be a loving community and by doing so we reveal our Father to the world around us.  When the world sees the love we have for them and for each other, they will understand God's love.  1 Samulel 2:7 from the Message version says, "He rekindles burned-out lives with fresh hope!" Only God can do that.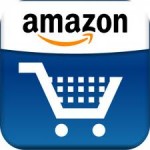 If you interested in reading[easyazon-link asin="1936699443″]Pharisectomy[/easyazon-link] or [easyazon-link asin="0736916393″]Grace Walk[/easyazon-link] you can order them by visiting my recommended books page.  Order it and have it shipped right to your front door or send it to your[easyazon-link asin="B0051QVESA"]Kindle[/easyazon-link] today.